About Us
Mercia Utility Services Limited was founded in March 2019 by Sarah Hetherington. At Mercia Utility Services we believe there is a gap in the market which offers an innovative approach to debt & utility resolutions services, whilst delivering top of the class quality and unequivocal compliance to best practice, industry regulations and legislation.
We support Utility suppliers and Utility Service Providers by acting as an extension to their services. This enables suppliers and service provider's additional flexibility and support while not compromising on their extensive knowledge, professionalism and quality of service.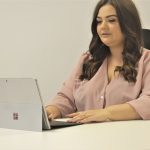 What Makes Us Different
With a unique approach to an ever-changing industry, Mercia Utility Services is always constantly evolving and trying to stay one step ahead of the market by way of regular interaction with employees and clients. This allows us to continue developing fresh ideas and methods for delivering our services, which is aided by a dedicated, forward-thinking team with an in-depth knowledge of the Debt and Utility sector. This gives us an edge ahead of other competitors and allows us to tailor our services to individual clients in a flexible yet professional and mutually beneficial way.
In addition, Mercia Utility Services has a keen interest in identifying customers in situations of financial difficulty. Our specially trained team's ability to identify vulnerability indicators which may affect the customers' ability to pay, allows us to assist by finding the best payment option for the customer; which in turn reduces delinquent debt.
Technology
Our bespoke IT infrastructure is fully customizable and pivotal in our ability to tailor our services for individual client needs. This allows our teams to update records in real time and update clients as and when required. Mercia Utility Services can offer clients their own designated co-ordinator to co-operate and corroborate with the transferral of data and relevant information and offer personalized reports that can be delivered to an individually developed schedule.
Values
With innovation and dedication, we are constantly evolving our ideas and methodologies.
With a clear set of company values, Mercia Utility Services offers premium and professional quality services, yet as a whole will always still be unique and individual in an ever-evolving industry. With a dedicated team that is always passionate about excellence and innovation to be the best we can be, but also still be different and effective. We instil our team with a positive and competitive attitude and champion the fact that everyone is a part of driving Mercia Utility Services forward into an infinitely bright future.